Virtual Redesign
Christos Furs has brought a new dimension to the luxurious fur world. For your convenience, we have created a service that will allow you to redesign, and re-purpose your fur garment online, without leaving the comfort of your home.
Schedule a Consultation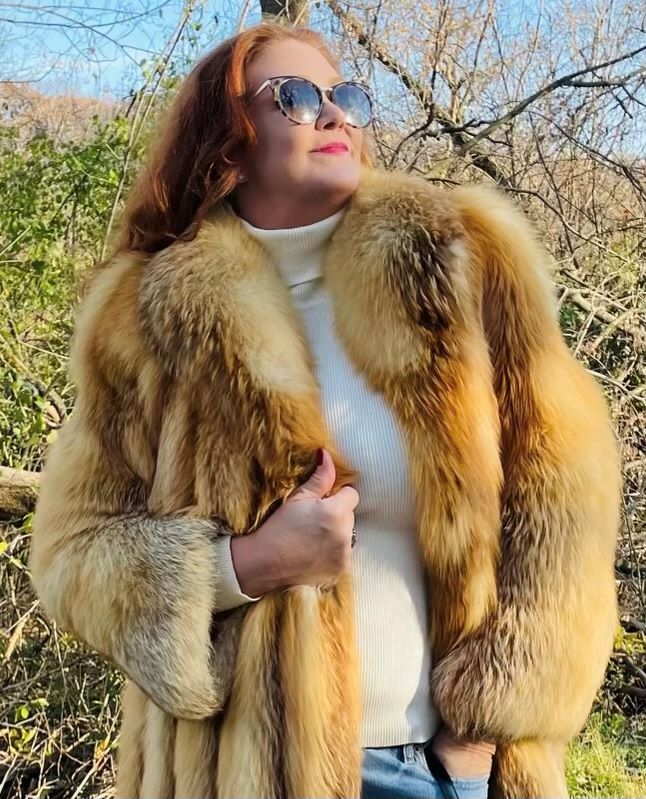 Repair Services
Bring your fur or leather in, and our team will inspect your garment and provide an assessment of what we can do to perfect it. We offer a range of comprehensive repair services for luxury outerwear. This includes repairing rips, cleanings, leather refurbishments, lining repairs, and so much more!
Service Inquiry
Our Process
Talk to Us
Contact us to get the process started.
Assessment
Our skilled team will assess the current state of your piece.
Recommend
We'll make recommendations on repairs and redesigns, and communicate our plan to you.
Revitalize
Our expertise ensures your garment is in good hands. You'll love the results!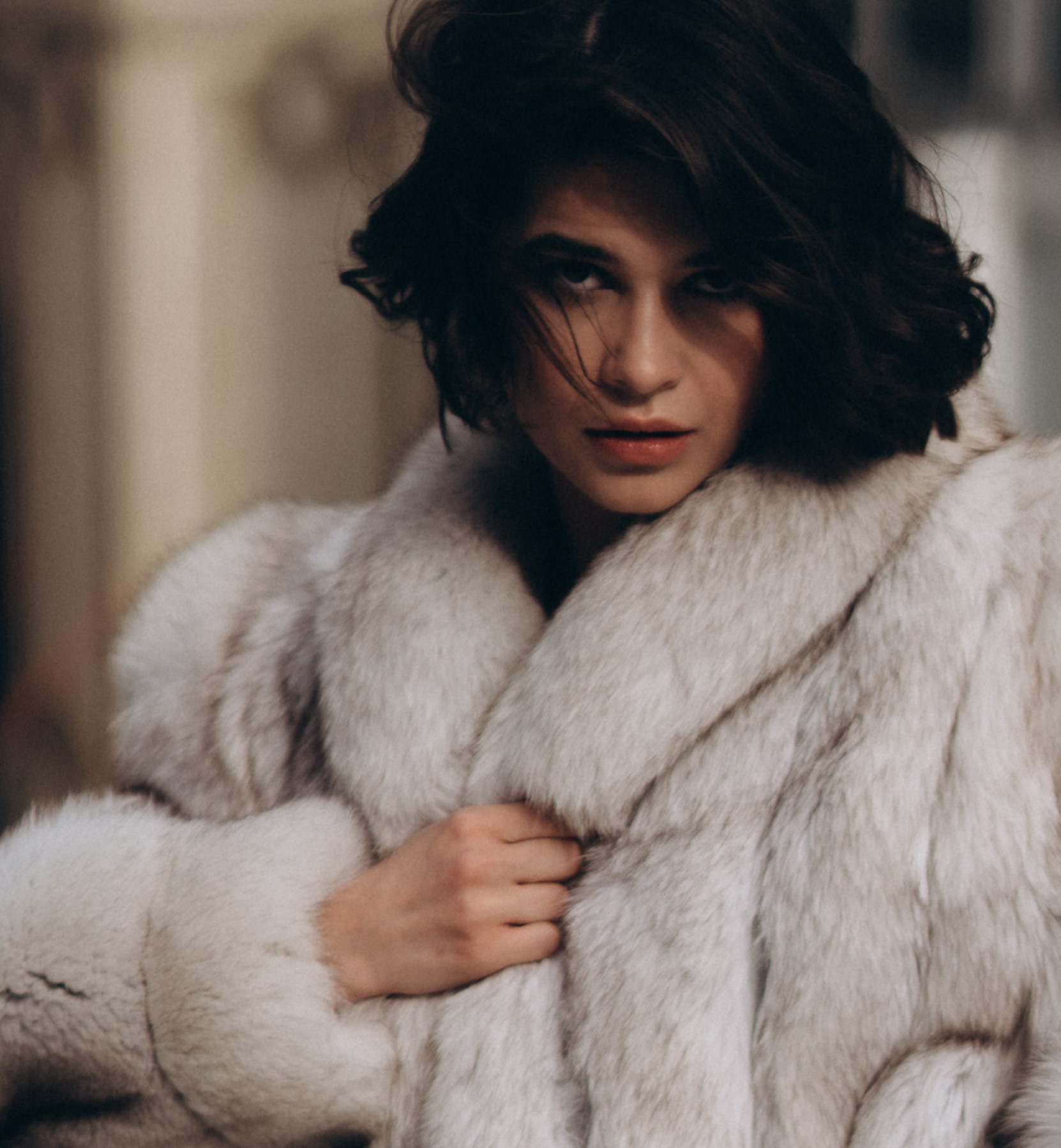 Our Promise
At Christos Furs & Leather, we are dedicated to customer satisfaction, quality service, and doing our part to sustain our planet for future generations. We utilize the world's best materials and design methods to create products designed to last a lifetime.
What Customers Say
Its an outstanding establishment. Amazing people, professional services.
Virtual redesign is the latest service, which I found very unique at times like this.
Great job Christos.
Penny Kottis
From the moment you enter the store you are greeted with a smile. They worked on repairing a designer leather jacket for me and they did a great job. They are friendly, professional and kind. I had an outstanding customer experience.
Ivan Markov
Did a wonderful job on my leather coat. Altered, replaced buttons and cleaned in a timely manner. Very customer friendly.
Nancy Conway
I have been doing business with this company for the last 3 years and they NEVER disappoint me, continue the great work!
Renee Waller
Nothing beats the one-on-one experience and high knowledge level of their staff.
Nhut Nguyen
I have been a customer of Christo since he provided storage at Nordstrom. He and his team are wonderful and very friendly. The team is so creative and capable of redesigning an older fur into a creative master piece. Christo redesigned my full length fox coat, he sheared the entire coat leaving only the original shawl collar. I was thoroughly satisfied. They make each and every customer feel like family. I truly love these guys for the wonderful service that they provide.
Raymond Law
I have been coming to Christos for 20+ years and I won't go anywhere else! I always find something I love and they do an awesome job of tailoring to meet my 5'2" frame. He deserves way more than 5 stars!
Cheryl Iverson
To everyone out there who's looking to go the extra mile to transform and update their coats. Christos Furs & Leather is the shop that will design and take it to the next level. I am soooo satisfied with my coat and wanted yo share my experience with you. Please stop in and get excellent consultation from the owner and staff. This shop is second to none other. I appreciate the fact that the designer in this shop has an eye for excellence.😃
Lillian Crawford
Christos & Co. are an absolute joy to be around, the experience you get is like talking to family, I find myself in the establishment far longer than I anticipate and end up looking at more designs and new creations which means I end up buying more... Christos designed a fur vest HOWEVER we added a little more to the creative piece, hence I ended up with a 3-piece because now I have detachable sleeves! I'm ready for at least 2 seasons with this beauty!! My vote goes to Christos for designer of eco- friendly wear!
Regina Banks
What a wonderful experience. Everyone at Christos was very professional. I took a coat for some alterations and the work was completed before the promised date. I was so happy. Their work was excellent, my coat looks brand new. I am so lucky to have found this gem of a business. I highly recommend Christos.
Doreen Stein
If you can dream it, they can make it! The highly professional and friendly service is proof in the extraordinary work they do. Furs, hats, scarves, walking coats, leather coats & accessories as far as the eye can see & all of the utmost quality. The pride of their craft definitely comes through in their workmanship. Staff is knowledgeable and helpful not to mention extremely friendly. If you want quality in a garment or garment repair then this is the place for you. Definitely put them in your phone book!
Marcela Porras
Top notch service, with an amazing selection of Furs and Leather! The staff is great as well, they are knowledgeable and simply amazing to work with!
Brian Popelka
Amazing job cleaning/repairing my 30+ year old leather jacket! I'll never go anywhere else.
Jimmy Biscotti
I have a long leather coat that my daughter gifted me many years ago that was too long and quite outdated. My husband wanted to have it shortened for me as a birthday gift. We went online and found this wonderful place & the most wonderful & helpful people!!!
I now have a beautifully redesigned coat that will last me forever!
Christo and his staff suggested some things that I hadn't thought of and my coat turned out absolutely fabulous! Well worth the drive to get there (about 1 & 1/2 hours for us but worth every minute!!!)
Thank you so much Christo & girls!!!
Richard Gaertner
I decided to sell my old coat, which 15 years old. But my friend recommended Christos Fur & Leather salon and there new service of Virtual Design and redesign. I called him on a face time and explained my ideas . Christos is super professional and talented , he inspected the issues with fur on the elbows and created combination with fur and leather . In this case I had old leather jacket, that I was ready to donate to Goodwill. I sent everything to Christos. After 2 weeks I received a really nice wood box with my new redesign coat. I was shocked, did expect that brilliant work . I'm so happy with my purchase. Also Christos made a custom sign of my name on the lining in my coat . It makes my coat unique. Thank you so much for great service and friendly atmosphere.
Vladlena Skomorokhova
Truly old world quality with innovation. Christos is a passionate artificer selecting the finest quality materials for his creations. You can be sure of this since he literally handcrafts each piece and upon meeting him its apparent he values principle. Quality aside, I was even more impressed at his ingenuity for creating a sustainable "upcycling" tradesman educational program. The leather sport jacket shown in the photo is one of his new distinct designs, selfies do not do justice!
Blair Kitch
Amazing Fur & Leather artisan! I stumbled across Christos when searching for a local business to repair and adjust my motorcycle leathers. Upon calling, the very friendly customer service woman told me that, "Christos can do anything". I brought my leathers to the shop and showed them what I needed done. Without taking a single measurement, other than by eye, Christos adjusted & repaired my pants perfectly, and only took a few days. I was also given a tour of his facility and was astounded by the amazing works of art, throughout. If you are looking for the best quality and SUPER friendly service you need to try out Christos Fur & Leather! Wow!
Studio A Design
I have been bringing my fur for cleaning and storage here for years. It is a wonderful experience. They do an excellent job. Also I brought my husbands Leather Jacket in because the lining was ripped so he would not wear it. Well, the first place I thought of was Christos to repair it. It was determined that a whole new lining would be a better choice. And I agreed. It was impeccably done, My husband wears it again. It was a surprise for him for his Christmas present.
I love them both and their pup too. Always happy to see him. They are kind, professional and really truly know the art of furs and leathers.
I could not be more pleased. I highly recommend Christos Furrier!
Joanie Kenning
Stay Connected
Read the Blog

The latest news and industry insights.
Read More

Talk to Us
"*" indicates required fields